two innovations from a single source
nass magnet presents an innovation in the field of Industrial Internet of Things (IIoT) and Smart Industrial Production.
The Ethernet IO-Link Master and the Smart Valve Connector are revolutionising the market. Designed for the Industry 4.0 environment, IIoT systems and applications can be fully served. Thanks to the JSON interface, which follows the new specification "JSON Integration for IO-Link", managing IO-Link sensors and actuators has never been easier. nass magnet is thus setting a new standard in the field of Industry 4.0 that is not only convenient but also efficient. The products from nass magnet enable seamless integration into existing systems while offering the flexibility to develop new applications. The Ethernet IO-Link Master is a versatile device that allows users to easily manage sensors and actuators via an Ethernet interface. The Ethernet TCP/IP interface does not require an industrial controller (PLC), but can be used to access and/or control sensors and actuators from a standard computer (Windows PC) or mobile device (tablet, mobile phone). With the Smart Valve Connector, valves can be connected directly and via the IO-Link protocol, the connector continuously communicates with process data (valve switching state and PWM mode) with the master in each cycle and enables the electrical signals of the connected valve system to be checked.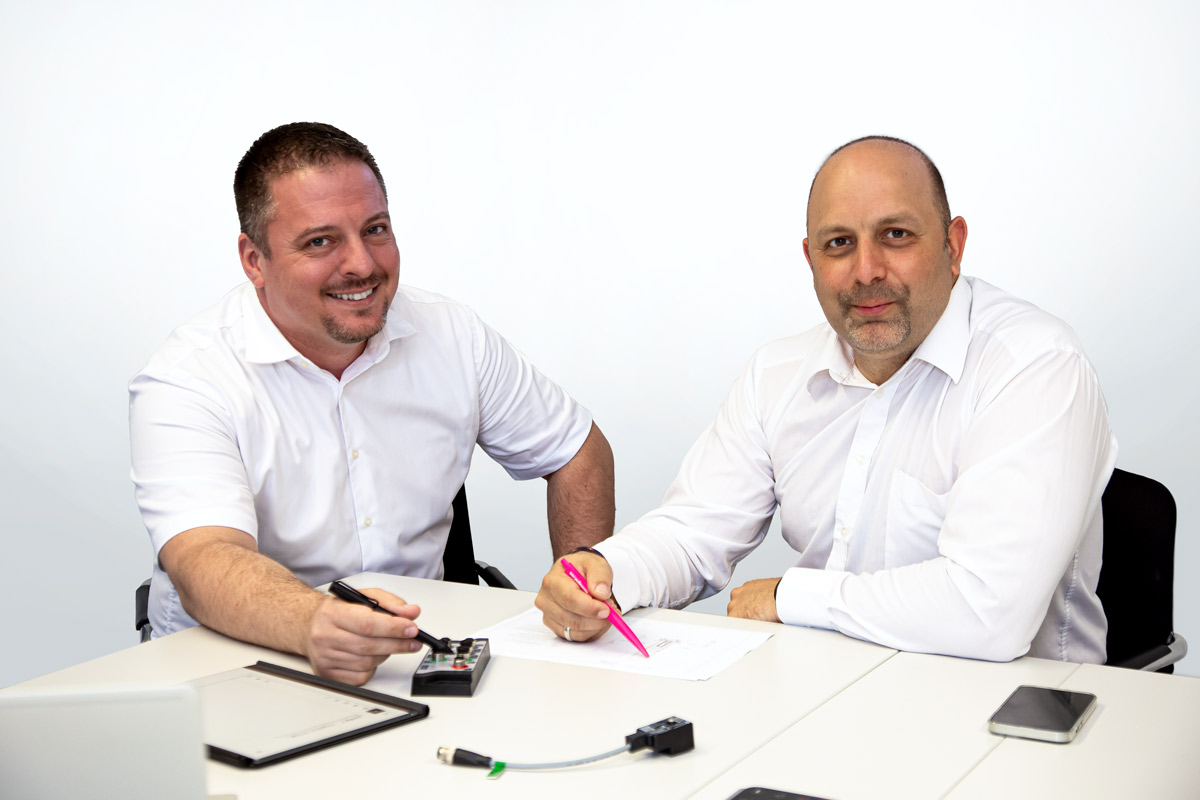 In addition to the cyclical process data, acyclical, so-called ISDU data (Indexed Service Data Unit) can also be requested, such as supply voltage, output current, coil resistance, temperature measured in the valve connector and coil power calculated from the electrical data. It is also possible to set limits for the values which, if exceeded, will result in a warning being issued. By evaluating the electrical data, it is also possible to detect whether the armatures in the valve system have been able to change their state mechanically (whether the valve has switched on) without having to make changes to the existing armature or coil products.
The frequency with which the acyclic data is retrieved, and the numbers of variables are limited only by the production cycle time of the equipment in which our products are installed.
Thanks to advanced technology, these products are not only user-friendly but also extremely efficient. The JSON interface allows the use of visualisation platforms running on PCs, such as Node-RED, which provides a dashboard with a clear overview of all connected devices, facilitating maintenance (true preventive maintenance) and troubleshooting in case of failure.
With these products, nass magnet has proven that they are at the cutting edge of technology and ready for the challenges of the IIoT market. This innovation will undoubtedly help companies to further optimise their production processes by saving time and reducing costs - all thanks to the intelligent networking of their machines.
All in all, we have two groundbreaking developments in front of us: on the one hand, the Ethernet IO-Link Master as a central control device for sensors & actuators via network connection; on the other hand, the Smart Valve Connector for direct connection of valves without detours or additional adapter components - both together form a powerful combination of efficiency increase & comfort gain!
Our development department is working in close cooperation with process development, manufacturing and purchasing on further IIoT products that have been specified on the basis of customer feedback and fit in with our already completed Ethernet IO-Link Master and Smart Connector products with IO-Link communication, with which we have already taken the first step from product manufacturer to system supplier partner for our customers.
Our company is also an active member of the PNO/IO-Link community, through which we are involved in workshops, in the development of industry standards for communication that will determine the future.
Recently, we participated as exhibitors at SPS Nuremberg 2022, Hannover Messe 2023 and SPS Italy 2023, where we successfully presented our Ethernet IO-Link Master and Smart Connector products in a live presentation, which was received with great interest and appreciation by our visitors.
We would like to be present at these and other exhibitions as an exhibitor in order to be able to inform our partners as quickly as possible and directly about our new products.
In addition to the exhibitions, we also had the opportunity to demonstrate our smart technology live to our customers in the form of on-site mini workshops. These meetings were also successful and opened further cooperation possibilities for us.
4-Port Ethernet IO-Link Master

IO-Link V1.1.3 compatible Master
Ethernet/TCP-IP interface,
DHCP or static IP address configuration
Standardized JSON mapping
Node-RED integration supported
4 independent powered IO-Link Class A ports
IP67 Protection
MQTT supported

 

IO-Link V 1.1.3. fully backward IO-Link compatibility

Ethernet/TCP-IP interface, which is globally accepted and highly supported, making it easy to integrate with existing systems or to build a new system.
Smart Connector

IO-Link interface
DIN norm interface valve connector
Quick and easy connection
Status monitoring, RGB LED
Power saving with PWM mode
Parameterization through software
Double switching cycle counter
Diagnostic data
Event messages
Data storage
Off-line mode
pre-programmed timer and/or PWM

For further questions, please do not hesitate to contact our colleagues:
Tibor Végh

Area Sales Manager | Europa / Middle East
József Boros

Area Sales Manager | D-A-CH