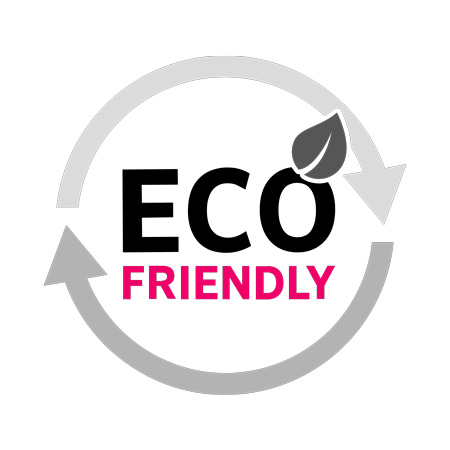 Our social and ecological promise
True innovation is sustainable and takes responsibility
How do we want to position ourselves as the company of tomorrow? As a traditional company with a long history, this is a question that has always determined the course of the company group nass magnet. Innovation and community have always been our most important points of orientation.
However, innovation does not only mean new ideas, but also sustainability and responsibility: For our employees, for our environment. For our customers and partners. For us, innovation also means responsibility for the generations of tomorrow and beyond. That is why we as a group of companies focus on social and economic sustainability in our Code of Conduct.
"We face changing requirements with innovative spirit and the sustainable view to offer the best customer solution, to save resources and to protect the environment." - Excerpt from the quality policy of the company group nass magnet.
Sustainability is a continuous process. That is why we rely on a continuous, internal improvement system. This includes both the quality of our products and thus their longevity as well as the improvement of our structures and actions. To this end, employees from various teams are tasked with actively scrutinizing our processes and checking for opportunities. As a result, we have already been able to implement numerous measures worldwide that make our daily work more ecological: The switch to environmental printing plants and the reduction of waste are just two examples of our daily activities.
This vision is the common mission of all members of the company group nass magnet. Together, we turn agreements into a lived, innovative corporate culture.
Proactive in protecting the environment
Protecting the environment is a high-priority aspect for nass magnet. Our development and production is in compliance with current legal requirements and regulations for environmental protection.
However, we go one step further: environmental protection measures are implemented proactively. They are an integral part of the production and its optimization.
Further reduction of potential environmental impacts as a possible side effect of continuous improvement is a permanent aspect of the nass magnet agenda.

We continuously communicate the topic of environmental protection with the relevant authorities and the public.

The employees are informed and dedicated to fully support the measures at hand.

nass magnet is open-minded towards external proposals on how to protect the environment and will implement suggested measures where applicable.
nass magnet is involved in the ecological project for integrated environmental technology of Hanover, in short Ecoprofit Hanover, as a contribution to Agenda 21 Click on the logo to learn more about our contribution.
The energy costs and energy efficiency measures of nass magnet Hungária Kft. in the annual report of E.ON.:
Your contact:
Sylvia Labude
management assistant
Phone +49 511 6746-290
Fax +49 511 6746-304
Sylvia.Labude@nassmagnet.de
Postal address:
nass magnet GmbH
Mrs. Sylvia Labude
Eckenerstraße 4–6
D-30179 Hanover