Social responsibility is an important signal, not only outwardly, but to our own colleagues as well.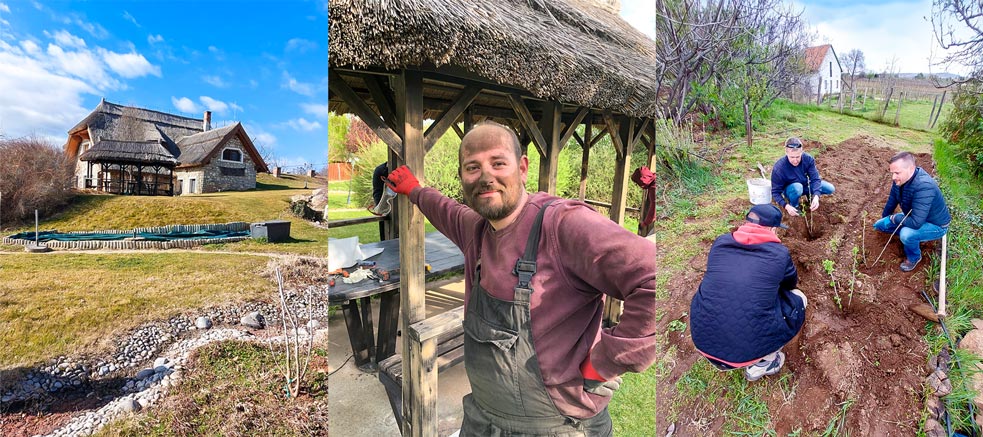 On the grounds of the "Világszép" Foundation in Paloznak (a small village on Lake Baloton in Hungary), children in the care of the state can go camping in the summer. It is of great assistance for the foundation when it can enlist volunteers for the various renovation and gardening work. Employees of the foundation asked us to help, if we have the time and opportunity. For us, there was no question that we would offer our support.
People often decide to donate money or things, instead of giving their time to charitable causes. That's why it was great to see that a team of employees from nass magnet were prepared to give up their free time to support an important project.
On a slightly windy Sunday afternoon in April, our small team set off to help this picturesque village look its best in time for the summer – ready to receive the first campers. Our hosts were very hospitable, and after a bite to eat and drink, followed by a briefing, everyone got to work.
It was a fantastic experience to see our colleagues from the office getting stuck in with energy and enthusiasm by painting fences, pulling weeds and raking. The thought that we were helping children in need (and the occasional schnaps) provided additional motivation.
In a thank you letter, an employee of the foundation wrote us these words:
"I would like to thank you again for 'donating' your Sunday afternoon to us, and that you so cheerfully helped create happy memories for 150 children with your good spirits, hard work and presence.
If we had purchased the work you provided as a service on the market, it would have cost the foundation more than 100,000 forint.
With that money, we could cover all the costs for one child at a one-week holiday camp, including supervision by an adult all week long."
It is good to work at a company that works together to help others as much as possible.
Ildikó Pallós
Assistent to the Company Management,
nass magnet Hungária Kft.