Industrial mechanic training
We are training our employees of tomorrow ourselves
We have started to train industrial mechanics again. The idea to restart the industrial mechanic training programme at nass magnet was first floated around two years ago. At this time, we had to face up to the task of keeping pace with the constant growth of special machinery manufacturing. The focal points of industrial mechanic training are a better match for our requirements than, for example, toolmaker training specialising in moulding technology, which was the main training programme we used to offer in the field of mechanics. The links between tool manufacturing and special machinery manufacturing have changed to such a great extent over recent years that in future we will have to reflect this shift in training.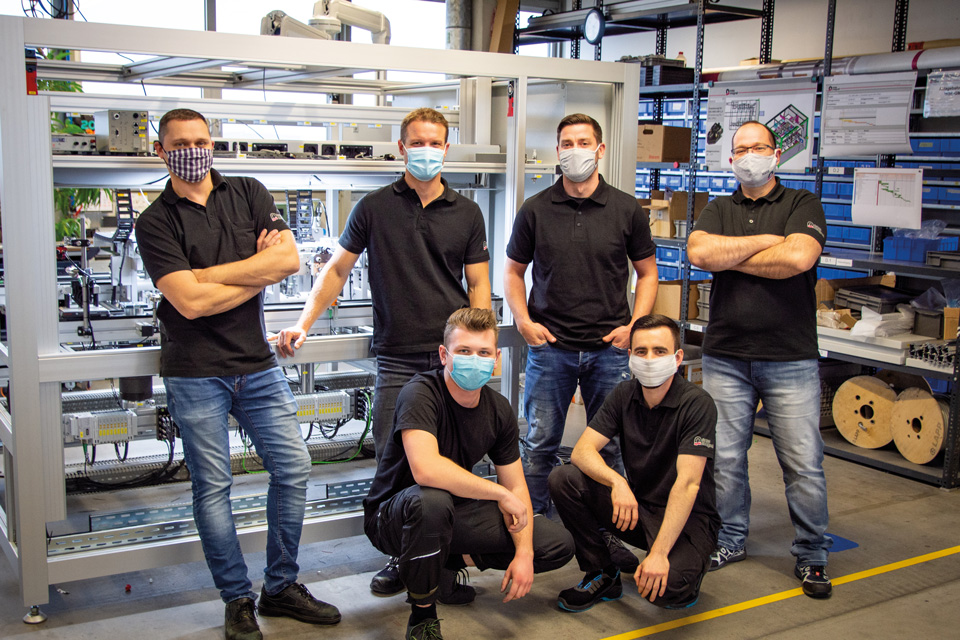 One of the note-worthy benefits of in-house training is that trainees start their training and enter the world of work unencumbered, in other words with an open mind not shaped by previous experience.
This means that they can easily and quickly get to grips with the corporate philosophy and the general way of working at the company. In particular, we train them in exactly the way that provides the greatest added value for us, the trainees and the company. At the end of the day, our objective in virtually all cases is to keep the trainees on and hire them at the company.
Our experienced trainers Nils Koch, Peter Pilarski, Marco Schiffner and Heinrich Laukert form a strong team for the three training programmes we now offer. We currently have six young people being trained as industrial mechanics, tool-makers and mechatronics engineers in the tool and special machinery manufacturing department.
In addition to the main trainers, assistants also play an essential role in communicating the content of the training and work. The shortage of skilled labour and demographic change are also important issues for us. This ultimately made the decision to restart this programme at the start of the training year (8/2020) a simple one.
Are there any young people in your life who would be interested in training at our company? We're already looking forward to applications for the next training cycle and accept applications for internships year-round.
Lars Poppendieck
Head of tool and special machinery manufacturing,
nass magnet GmbH